Forex Swing Trade Follow up post
About eleven days ago, I posted some current forex swing trade examples that were either setting up or already in progress.
I thought I would give you an update, beginning with our custom GBPJPY Counter Punch Trader 4 hour chart and tradeplan.
This special forex swing trade has been winning over 85% of its trades for the past 10 years, using a rolling look back.  That means that it looks back 10 years from each new current day.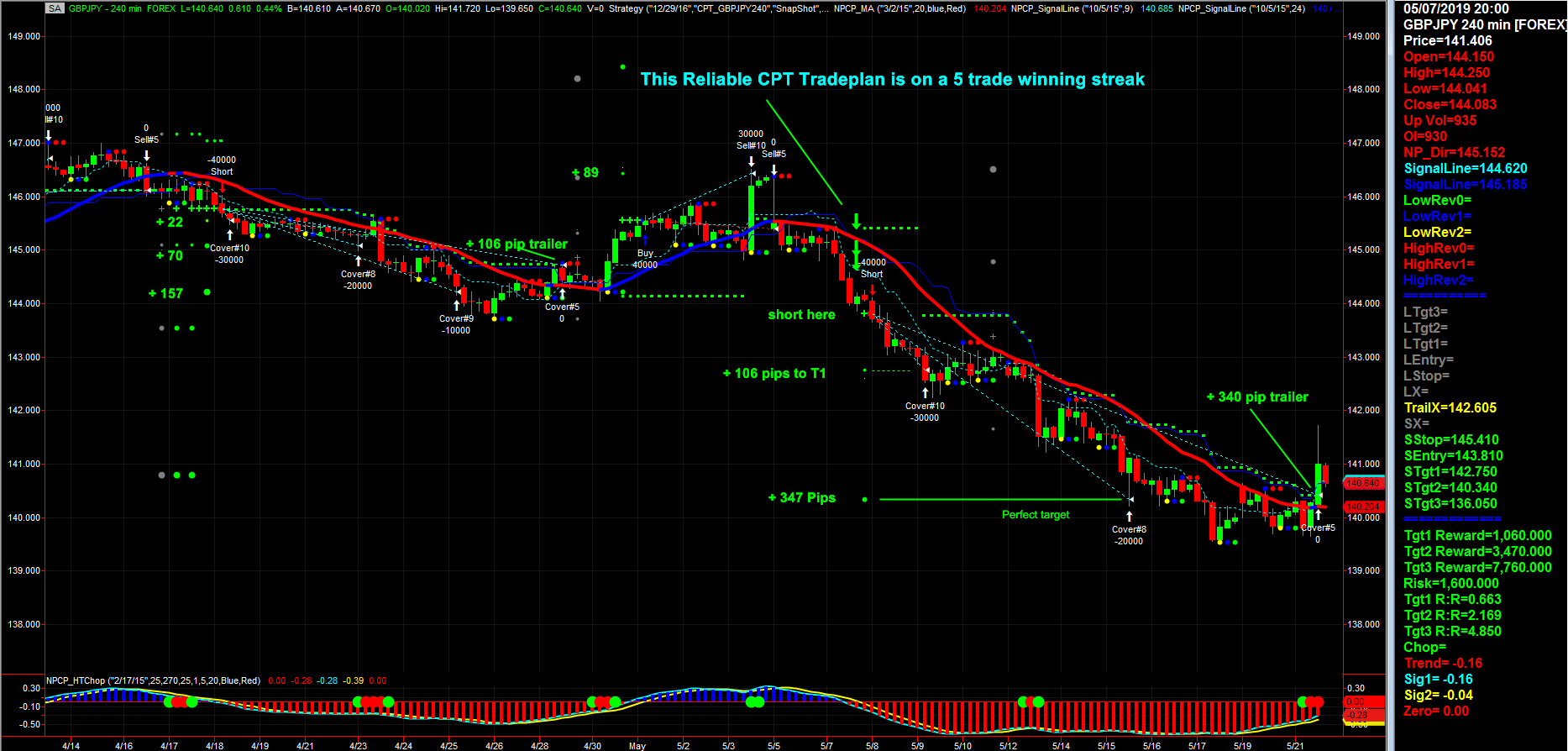 The above trade just finished earlier today.  Next up is the USDCHF.  Last week I showed a long trade that was setting up.  That trade cancelled and instead, a short trade triggered.  You can see the example below.  This trade is still going.
The USDCHF Forex Swing Trade plan got short instead of long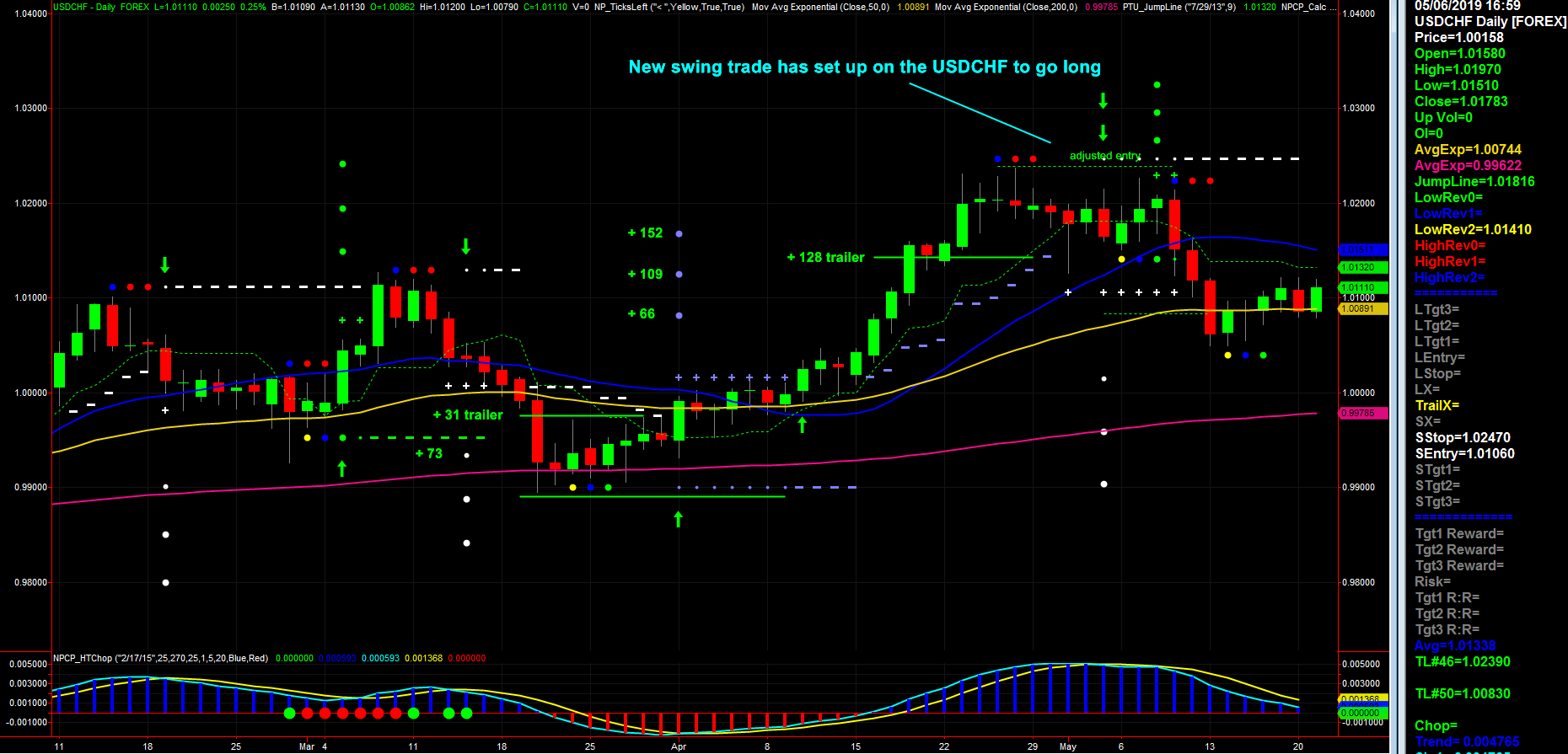 Short at 1.0106
Stop at 1.0247
T1; 1.0045 = 91 pips
T2; .9959 = 147 pips
T3; .9904 = 202 pips
Trail the remainder
New Trade; Long the Forex Swing Trade; EURJPY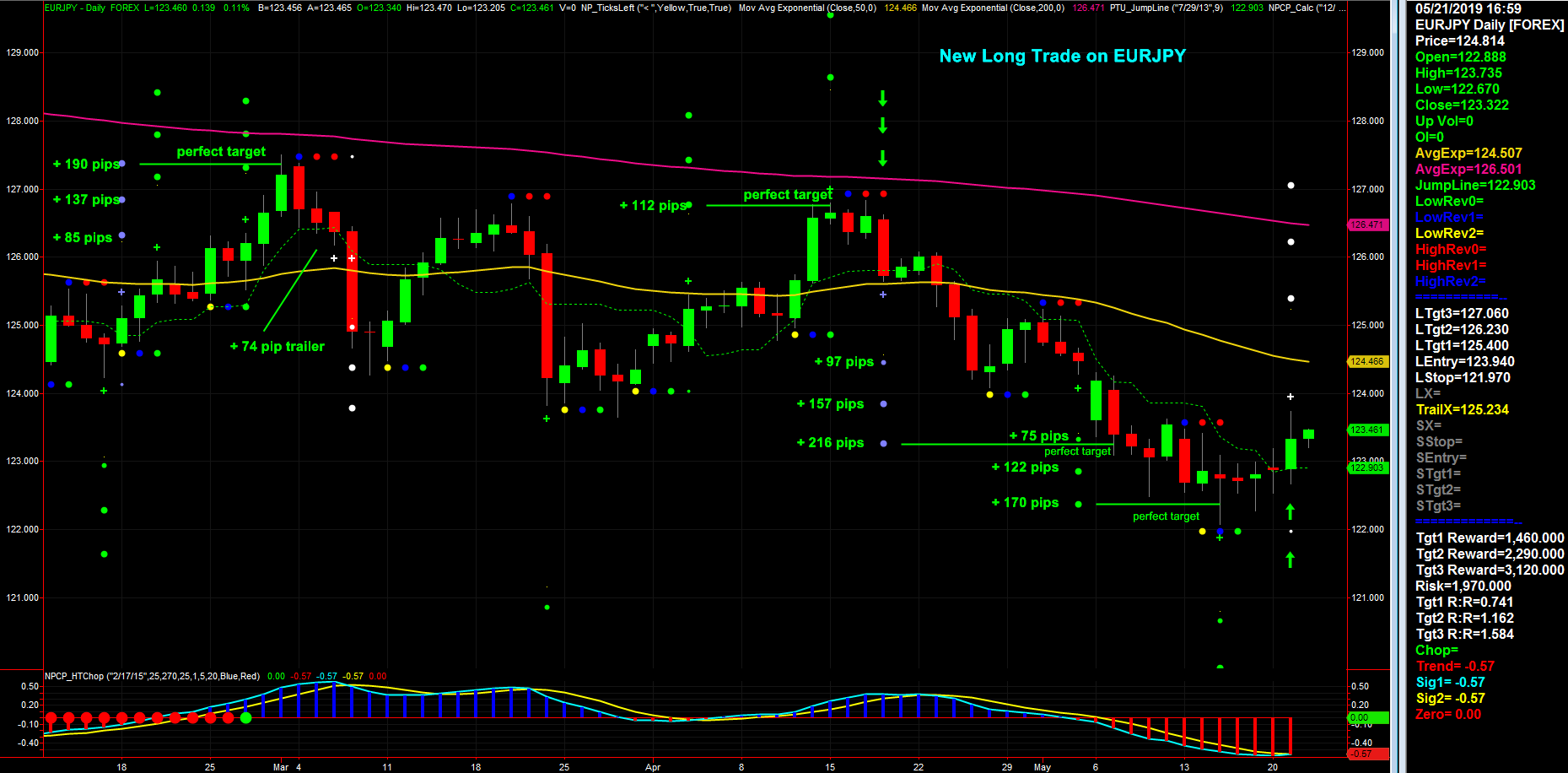 Long at 123.94
Stop at 121.97
T1; 125.40
T2; 126.23
T3; 127.06
If the price gets about 90% of the way to T1, we'll over our stop to Break Even and begin trailing the Balance Line.
Check back again soon.  I'll be posting more trades as they set up.  Be sure to get on our waiting list for the new Spotlight FX Alert Service we'll be launching shortly.  We've never done anything like this before.  More information soon!
Also, be sure to subscribe to our YouTube channel, Netpicks Trading Desk.  We have many videos planned for you all designed to help you become a better trader and to achieve Backpack Trader Status.  That means less trading and better living as a result of your trading.
Be sure to join and like our facebook page, https://www.facebook.com/thebackpacktrader