Forex swing trading is as backpack trader as you can get.  Why?  Because you can spend on average, 5 to 15 minutes per day, at the end of the day, and that's it.  It is the lowest maintenance trade style I know of.
Let me give you some examples.  We're on the verge of rolling out a very unique Backpack Trader FX Alert Service and Mentorship Program.  We zeroing in on the best of the best forex swing trading plans.
Creating winning tradeplans is something I have a natural aptitude for; I've been doing it a very long time.  I'm accumulating a collection of my best, most product forex tradeplans and will be issuing forex swing trading signals.  Here are some examples:
This forex swing trading plan of the EURJPY has posted nearly 1000 pips of profit over the last few trades.  This chart requires less than 5 min per day on average.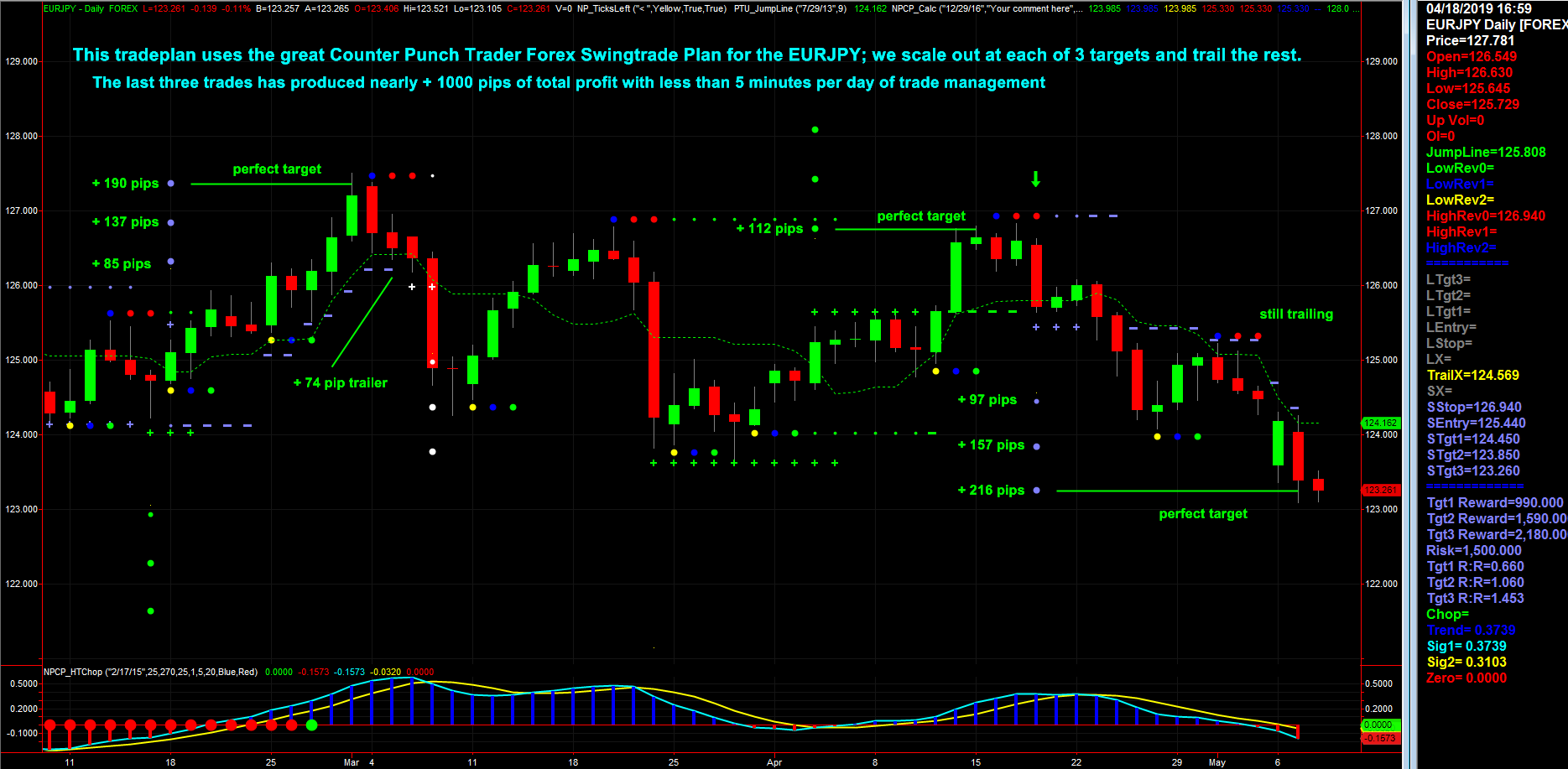 Here's another Counter Punch Trader forex swing trading chart, this time, a 4 hour chart with the GBPJPY.  This is a very unique chart because the tradeplan only pays attention to the 4 pm and 8 pm bars for setups, making it much easier to manage and more profitable too.  It has won 86% of its trades over the past 10 years per the Tradestation automation and performance report.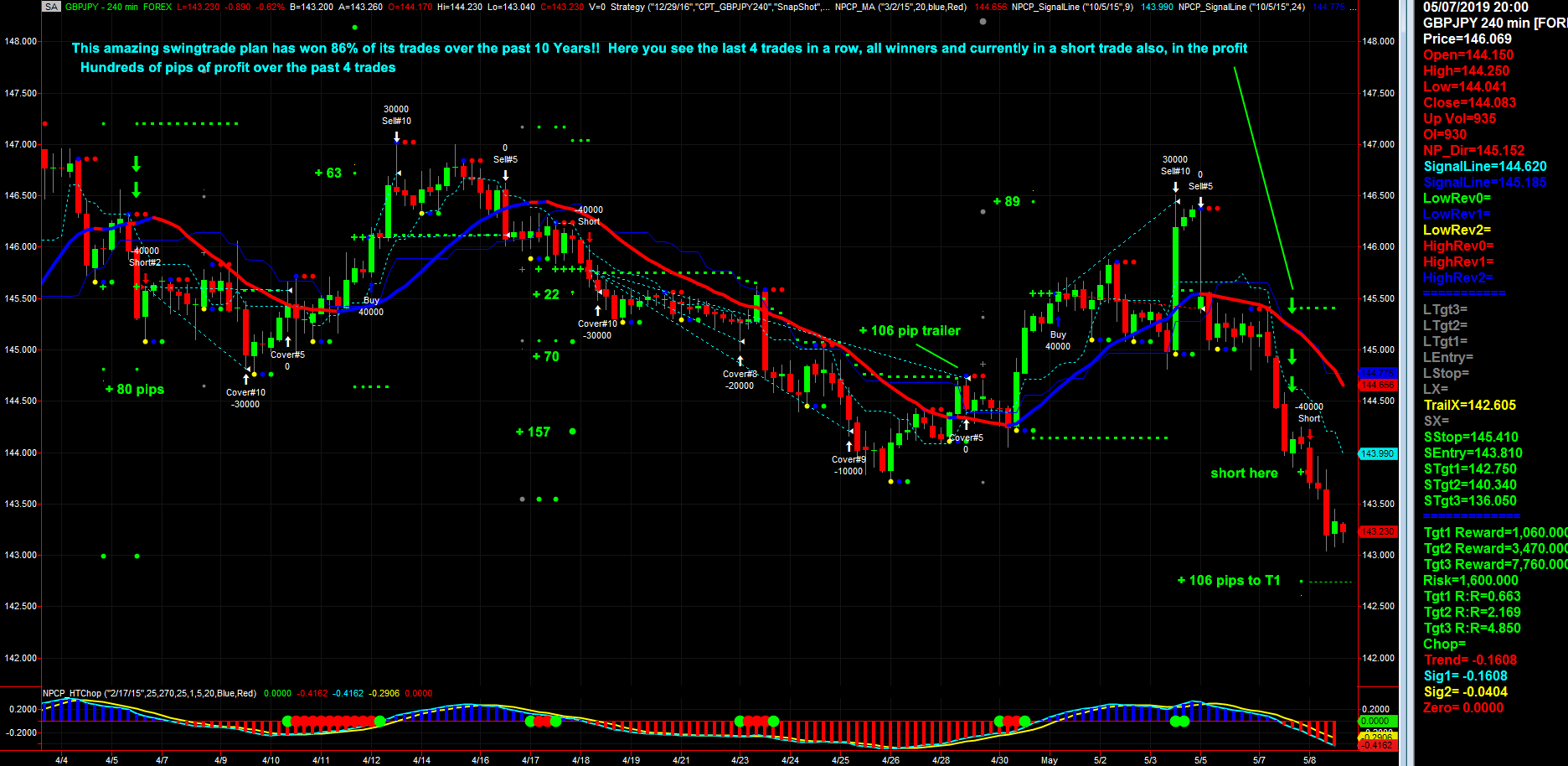 There are plenty of other trades like this too.  Check back often.  I'll be showing these types of trades as well as 'leaking out' information about our new upcoming Spotlight FX Swingtrade Service.
Remember, we're all about trading less and living more, while still achieving our financial goals in life.  This style of trading fits like a glove for us.  Forex swing trading is some of the easiest, lowest maintenance type of trading there is.
And, you can take advantage of the great flexibility forex gives us regarding position size and smart risk management, with the combination of micro, mini and full size lots.  You can really tune your trade size appropriately based no size of trade and smart money management rules.
Want to get on the waiting list? Drop us a line at [email protected] or comment right here on this blog.
Don't forget to check out our YouTube channel, Netpicks Trading Desk.  You'll see our latest Crude Oil Inventory Report live trading sessions posted there as well as other videos to help you become your own best version of the Backpack Trader.  Here's a link to a recent Crude Oil Session post.
Also, please check out our facebook page, https://www.facebook.com/thebackpacktrader