Forex trades are setting up while others are trailing for big home run gains.  In the last post I showed some that were happening.  Here's an update.
Cancel the EURJPY long setup. That trade has cancelled and we will wait for another opportunity.  In the meantime, take a look at this AUDJPY short trade that has hit all its targets and continues to trail for large gains.
This AUDJPY forex trade has locked down hundreds of pips and has an additional +270 pips trailing with more to follow.  This is the type of trade that we will be featuring with our brand new 'Greatest Hits' Forex Swing Trade Alert Service that is about to drop.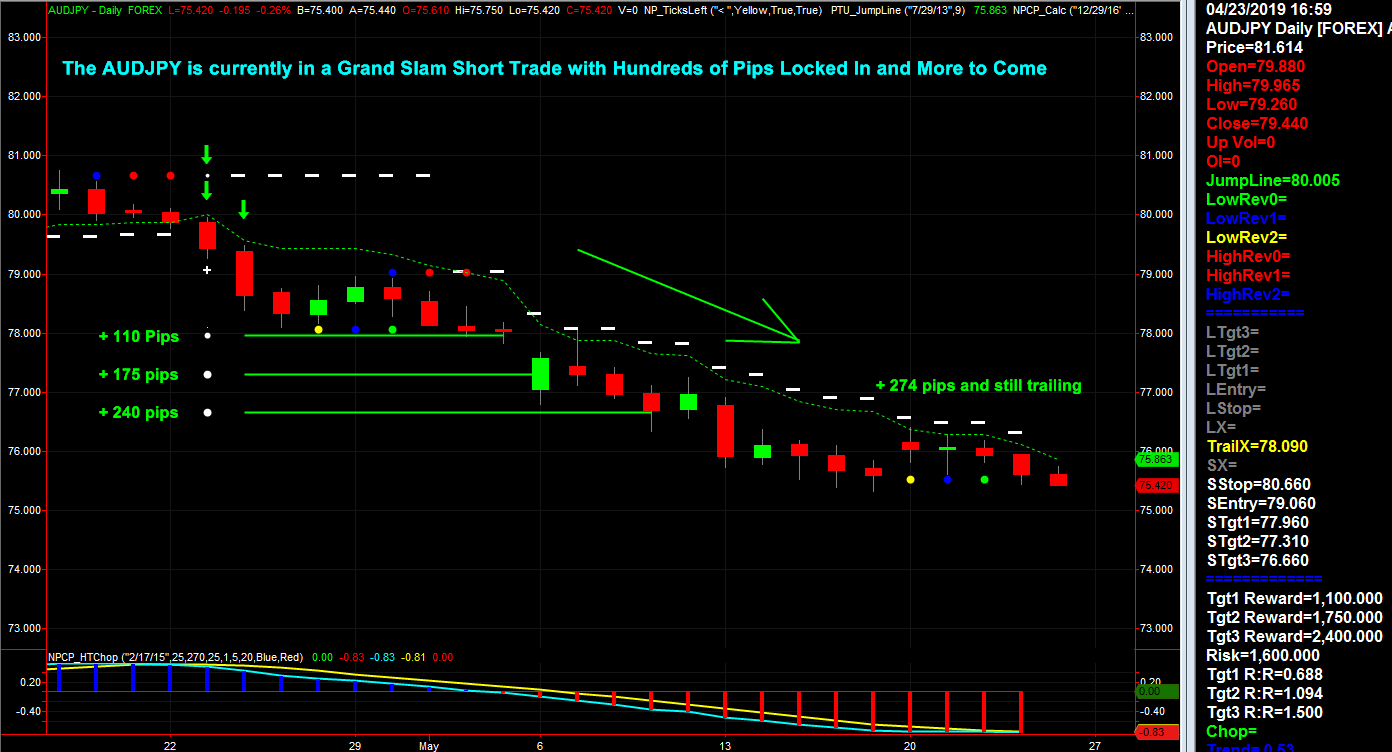 Another one of our favorite forex trades that's been killing it for years is the GBPCHF.  We're using one of my other strategies for this one though, the old reliable Trend Jumper.
That's the beauty of having a 'Greatest Hits' Swing Trade Service.  We can focus on the most reliable setups and charts.
One of our fave forex trades features Trend Jumper and is the perfect dance partner for the GBPCHF Daily chart, winning 74% and thousands of pips of profit over the past several years.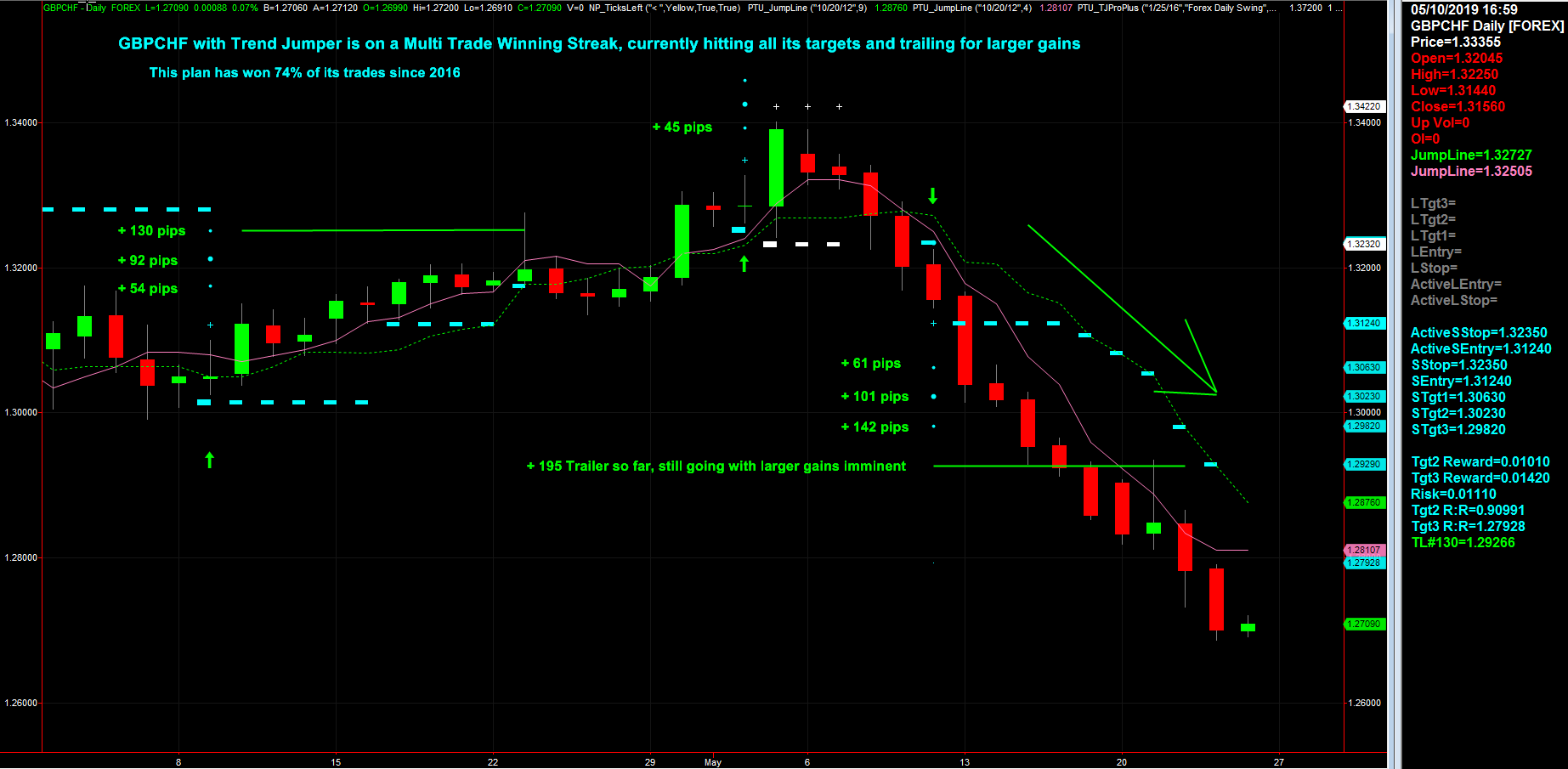 Finally, There's a brand new setup that I want to share with you.  This is the type of forex swing trades we will be sending alerts our for.
The EURAUD, one of our winningest forex swing trades, has a long trade setup.   Here's the trade we're looking at:
Long at 1.6263  (that is, the bid must hit 1.6263 and get filled on the ask)  — NOTE: This entry was just updated, today 5/24.  There was a typo on the original entry.
Stop at 1.6112
T1; Take 25% off at 1.6360
T2; Take another 25% at 1.6419
T3; Take 25% off at 1.6479
Trail the remaining 25% but exit the entire position if the stop is hit.
If the price goes about 90% of the way to T1, move stop to Break Even and enjoy a risk free trade.
If you like what you see Join our Waiting List for our Grand Opening Premier release of our Greatest Hits Spotlight Fx Alerts service.  You can see the prior trade setups I wrote about the other day by clicking here.
Be sure to check out our Facebook Page as well, https://www.facebook.com/thebackpacktrader