This GBPJPY tradeplan with the Counter Punch Trader will not be stopped.  I showed this trade the other day as it was in progress. Check out how it's doing now.  This thing just keeps on winning and has been for a very long time.
See the GBPJPY Tradeplan that has just hit its first target objective in its 5th winning trade in a row.  I showed this on a prior post on this blog while it was still in progress.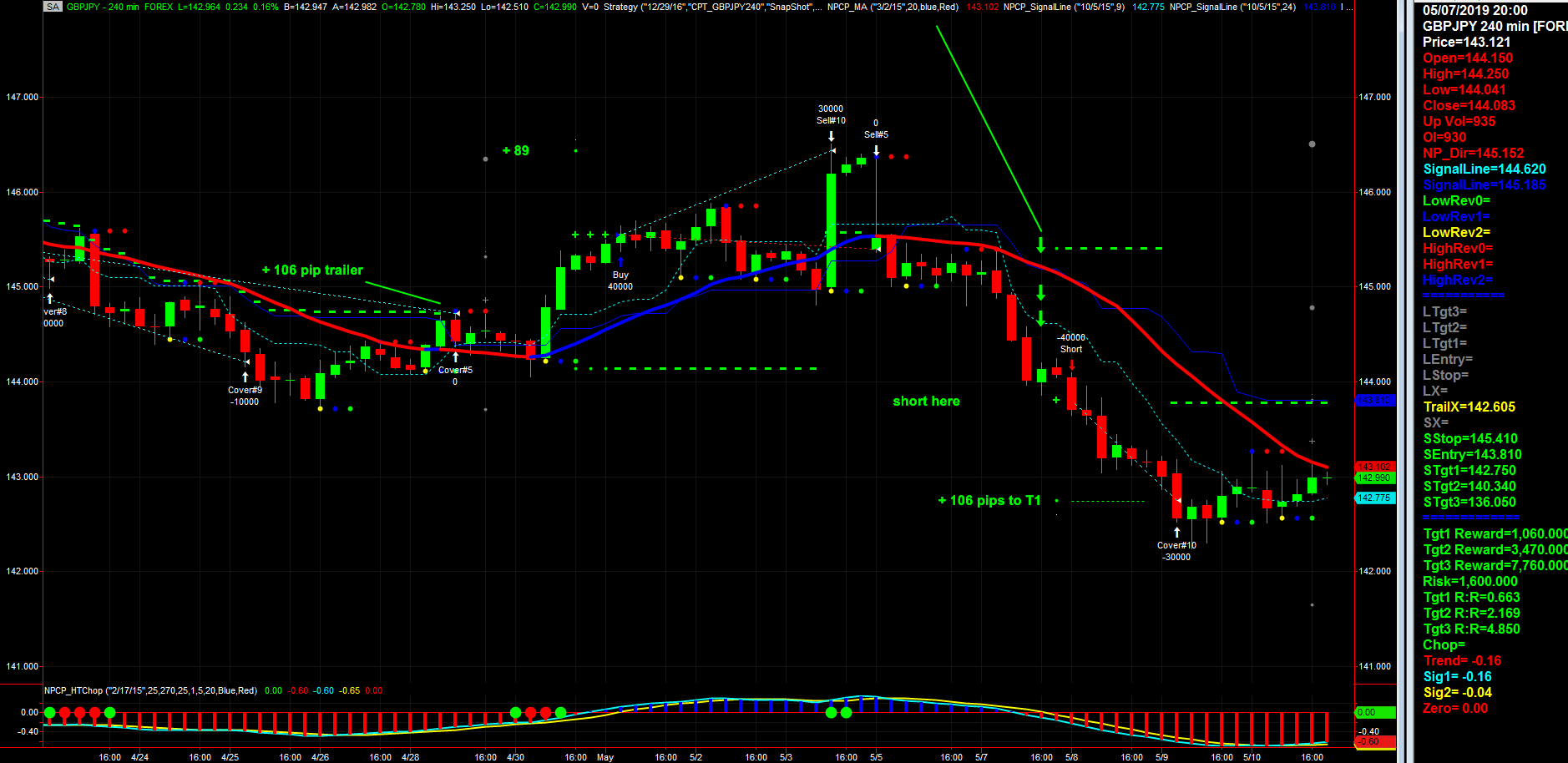 This is a very special tradeplan that continues to win, win, win! 86% over the past 12 years, in fact. This will be one of our premiere trade signals that we issue when we launch our much requested and sought after, Forex Swing Signal Service later this month.
Yesterday this GBPJPY trade hit its first target objective for + 106 pips while the stop moved down to break even on the remainder of the position.
The way this trade will work is that 25% should be exited at each target with the remainder coming off at the dynamic trailing stop.
This plan is on a 5 trade winning streak. Over the past 12 years it has had winning streaks of 29, 25, 22, 18 x 2, 17 x 3, etc.. Its worst losing streak was 4 trades and 3 trades, each happening only 1 time these past 12 years. It has only lost 2 in a row 13 times, averaging a little more than 1 time per year. Not bad, huh?
This graph shows the GBPJPY Tradeplan win streaks and losing streaks over the past 12 years.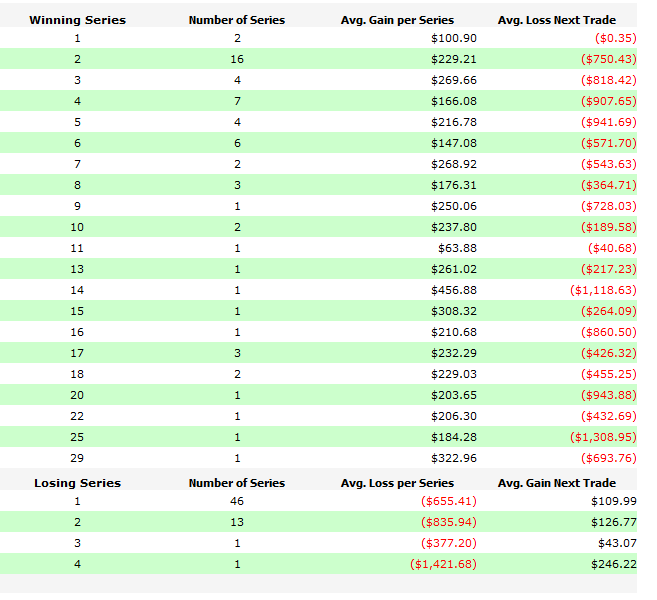 These are just backtest and forward test results, for the record, but I first made this tradeplan available over 4 years ago! It has held up amazingly well. The 10 years is a rolling lookback; 12 years ago from the current day, showing just how resilient this plan is with Counter Punch Trader.
The results consist of 4 mini lots, one to each of three targets and/or exiting at the stop or trailer.
Please like and join our Facebook Page, https://www.facebook.com/thebackpacktrader
Also, don't forget to subscribe to our YouTube Channel, Netpicks Trading Desk.  You'll see the button to subscribe on the right side of this blog.