Swing trading forex is one of the best ways to trade currencies while also providing very compelling additional benefits.  First, it only takes a few minutes per day.  We like using daily charts, which literally require from 5 to 15 minutes per day, at the most.
Moreover, forex tends to trend really nicely.  A trade that takes a few minutes to place, can move in your direction for days, or even weeks.  Let it keep making money for you.  Check out this current trade that our Spotlight FX Alerts subscribers are currently 'having fun with.'
Swing trading forex is extremely rewarding as seen in this example of a current trade. This trade took a few minutes to set up and has been running now for nearly 3 weeks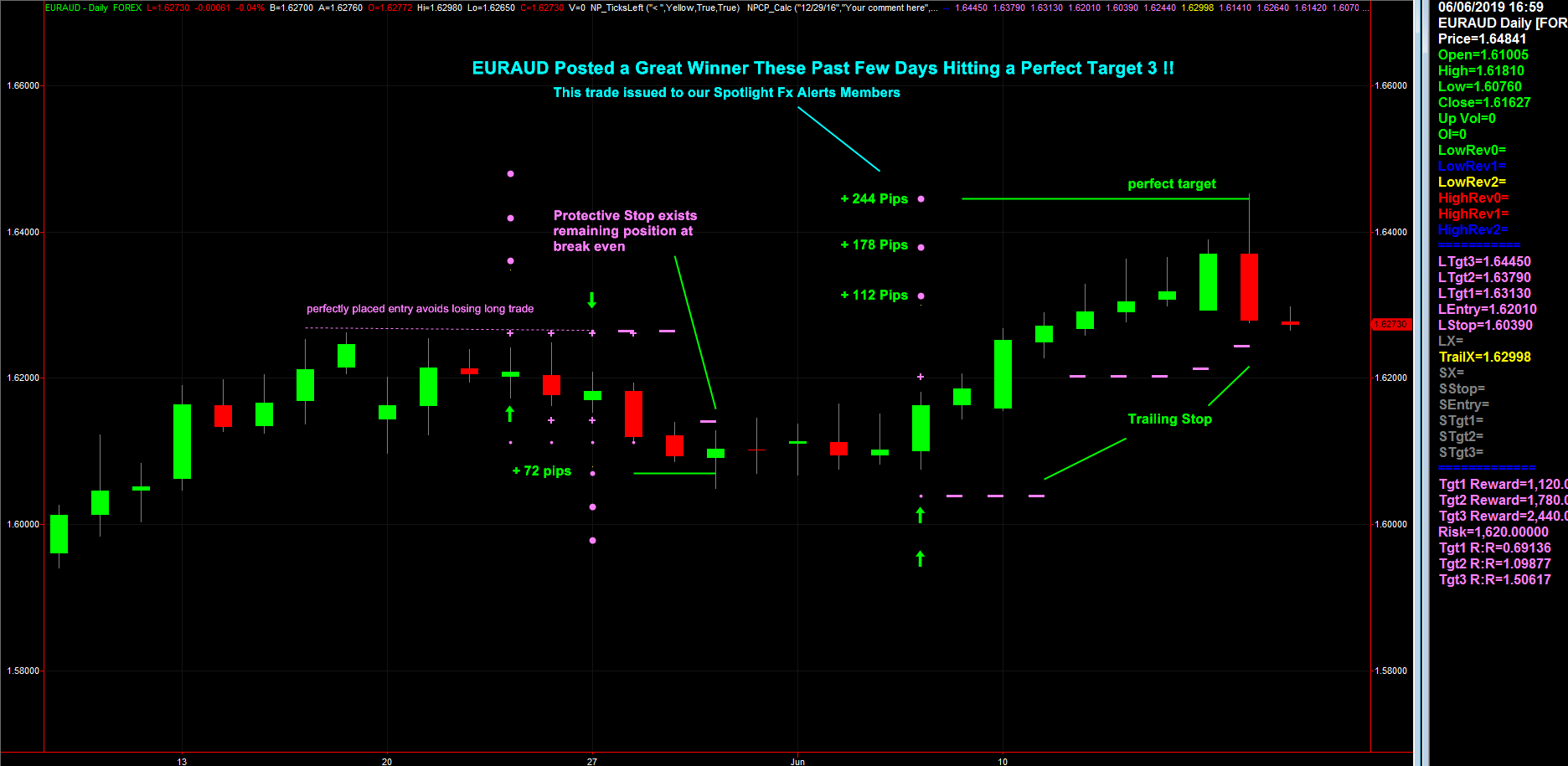 Here's another current short trade that was called in our Spotlight FX Alerts.  Whether or not you want to take advantage of swing trading forex using an alert service or actually having the strategy on your own charts is entirely up to you. These trades can easily be 'discovered' on your own charts using the powerful Counter Punch Trader or its entry level sibling, the Counter Punch Xpress.  Both strategies show these trades and are easy enough to learn and deploy.
Swing trading forex takes such little time, that it is very realistic to follow and trade a dozen or more well tested currency pairs  to be as active as you want to be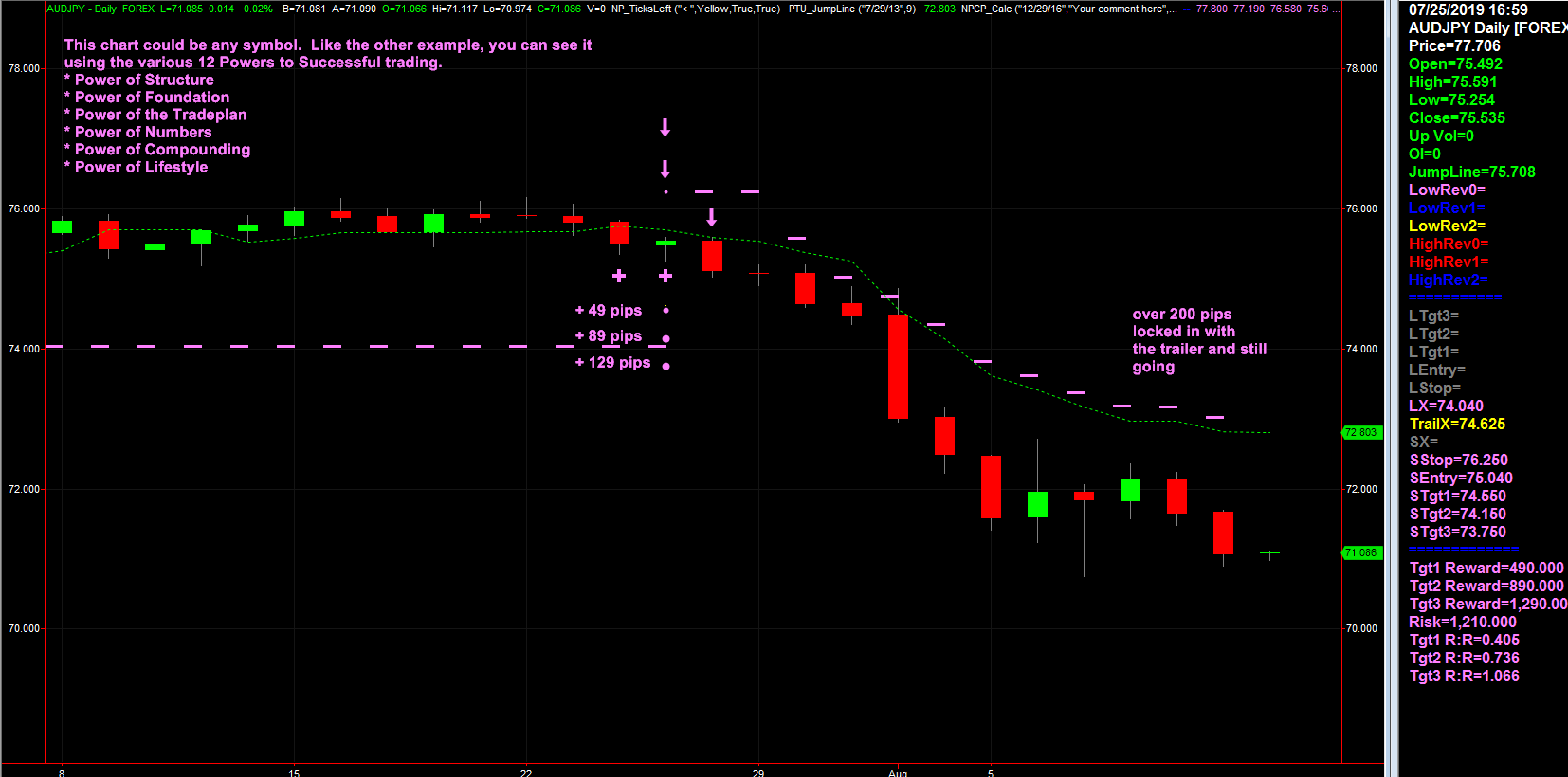 Not only are these charts easy to read and use to place high percentage winning trades, but you can see how visual it is, using many of the 12 Powers to Successful Trading.  It's the Power of Structure (right on your chart) that makes this such a pleasure to trade.  Also, because of the structure, seeing and placing the trade is quite easy.  It can be practiced until perfected.
Please visit our facebook page at https://www.facebook.com/thebackpacktrader for more information.
While you're at it, be sure to grab your copy of the 12 Powers eBook, if you haven't done so already.