The Russell eMini is one of my favorite markets to daytrade with the Spotlight Power Trader.  Today, while trading from beautiful Woodlands Texas, things didn't work out so well for me.
To hear the full story, check out my Podcast, "The $500 Cup of Coffee."
Let's just say, the tradeplan kicked butt.  The only way I would have done the same though would have required me kicking to door down to my hotel room.
The Russell eMini hit its tradeplan goals with this trade, the first trade of today's session (4/2/19).  You can argue my cup of coffee cost me MORE than $500!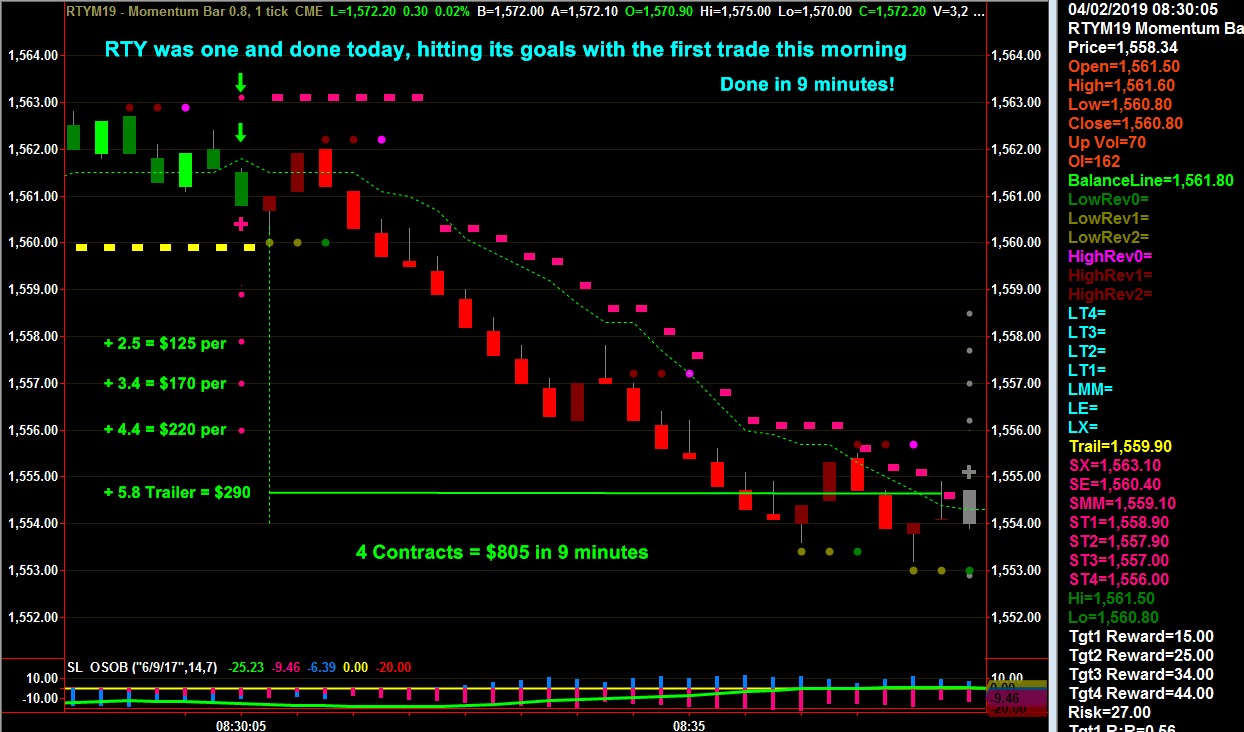 This Russell eMini chart is just one of my favorite markets.  There are so many great ways to use the Spotlight Power Trader in ways that would give us the Backpack Trader lifestyle.
Being able to finish a session within 9 minutes certainly qualifies.  As we grow our account, all we have to do is increase our position size if we want to make more money.  We don't have to trade more.  Just move our finger from the 'one' to the 'two,' etc.
The Russell eMini is a great choice because our tradeplan is consistent and continually grows equity.  We'll be creating a page on this very blog where we track the results of this plan. That's coming soon.
A great under the radar market is Unleaded Gas Futures.  We'll most likely be tracking this tradeplan as well.  It begins at 9 am, et.  This example shows how it hit its tradeplan goals with the first two trades.
Spotlight was able to detect the shift in direction quickly, exiting the first trade for a minimal loss so it could hop onto the big winner that followed.
Unleaded Gas Futures hit its goals with the first two trades of this session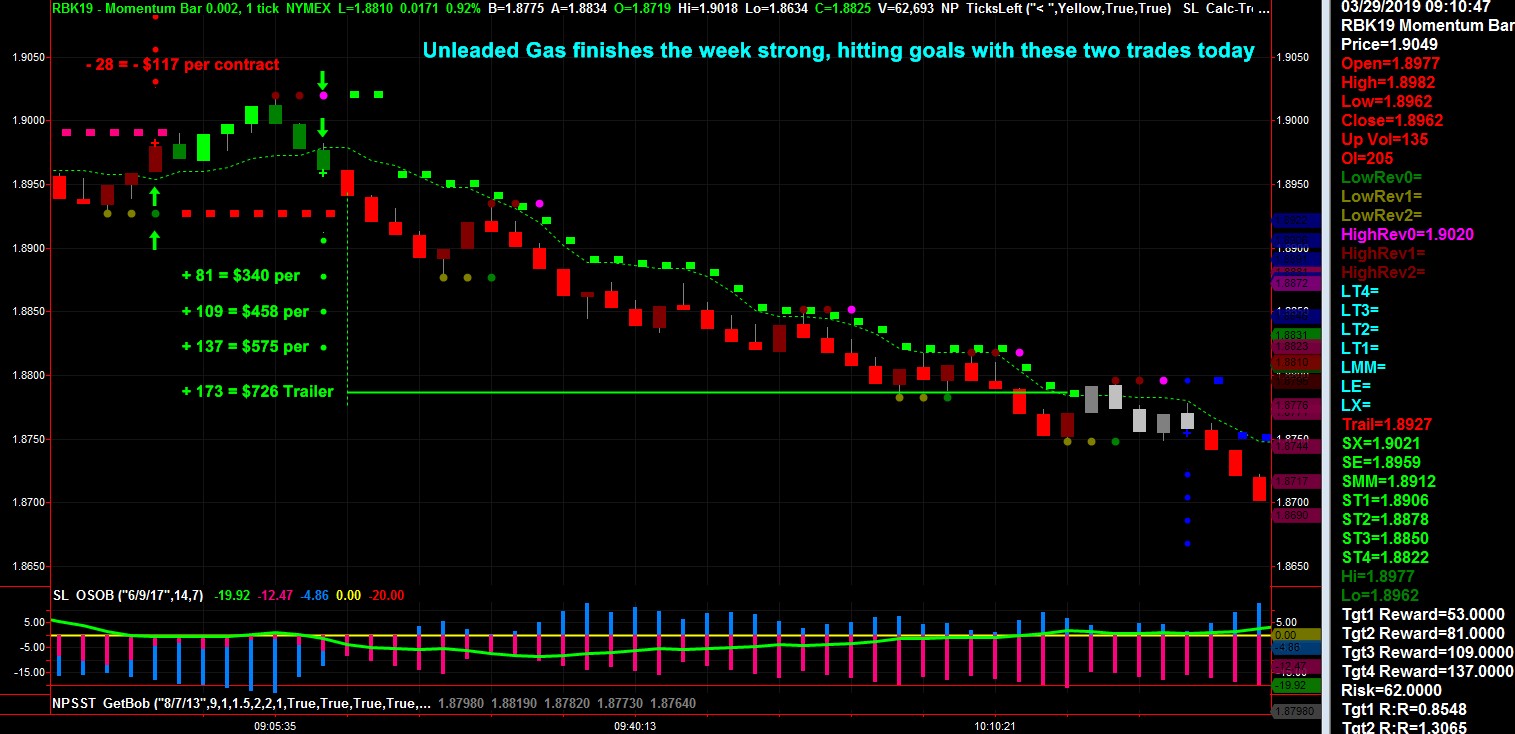 Hope you liked my Podcast.  It's just the beginning.  I'm excited to bring all sorts of great trading content your way to help you become your own best version of the Backpack Trader.