My Winning Crude Oil Inventory Session from Miami Beach
This weekly trade captures the essence of the BackPack Trader.
In the true spirit of the Backpack Trader, I traded from my hotel balcony today, overlooking the lively Espanola Way. Have laptop (and internet), will travel!
Trading my winning crude oil inventory session with one of the most dependable trading plans I have ever created or traded, from the balcony of my hotel in Miami Beach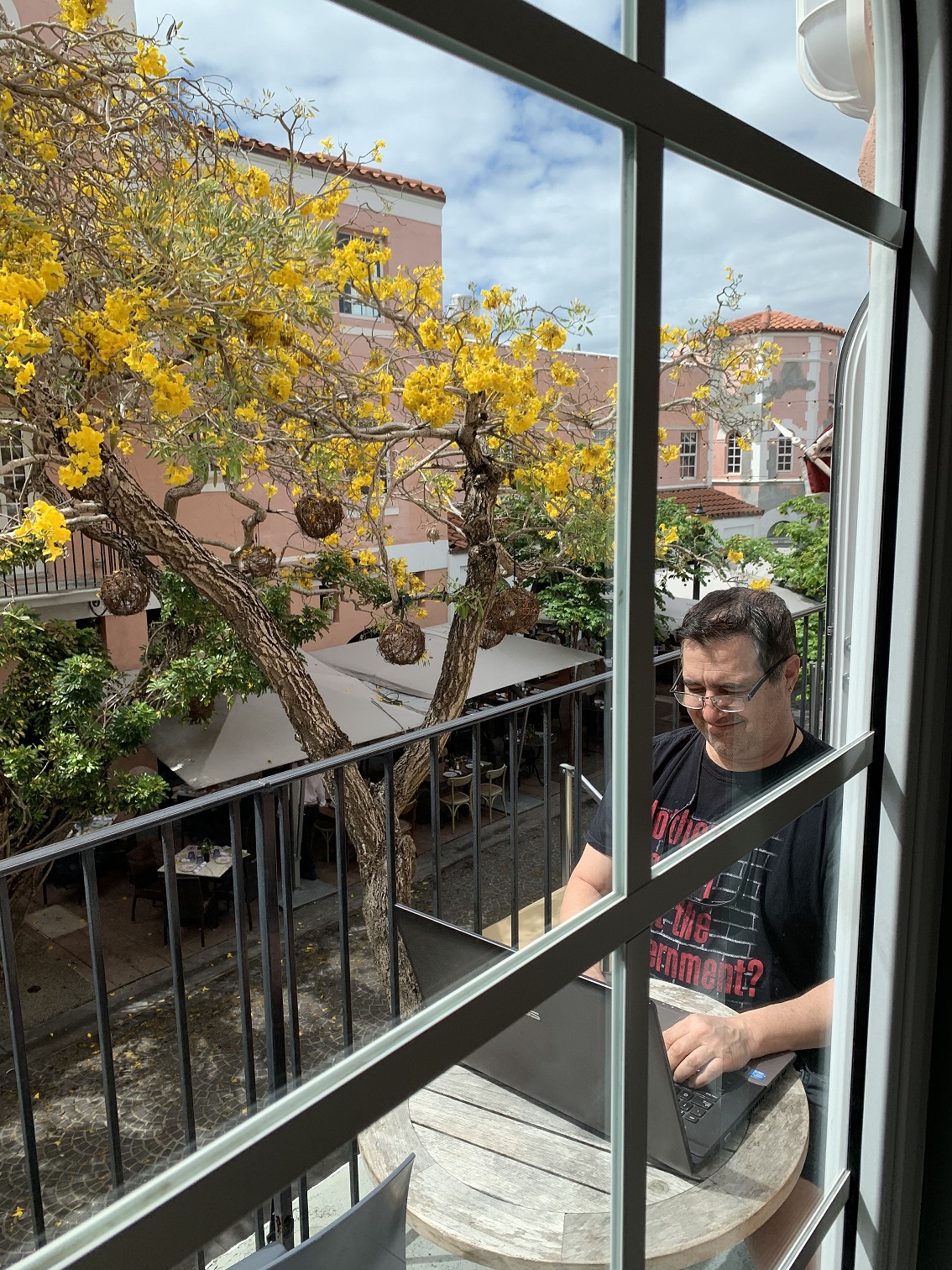 This is my favorite session of the week and I try to never miss it, no matter where I trade from. While traveling, it's just a matter of being ready to go on time.
It's the epitomy of absolute freedom, to be able to go where ever I want, be where ever I want to be, and still trade for a few short minutes to ring the cash register.
Today my internet was a bit spotty so I went light, but still, a winner is a winner and this tradeplan continues to win, win, win, win, and win some more, for years and years.
You can find many more video examples of My Winning Crude Oil Inventory Sessions (a rare loser, too) on our YouTube Channel, Netpicks Trading Desk 
Counter Punch Trader or Spotlight Power Trader, no matter, they both work great. CPT gets me done quicker so that's what I like best.
See how I was able to quit one and done, hitting my objective with the very first trade.  In just a matter of minutes, trading from a wonderful location, I was soon free to enjoy the rest of my day. That's the whole point of the Backpack Trader.
To find out how you too, can become your own best version of the Backpack Trader, whether it's from Miami Beach or the comfort of your own home, absolute freedom in other words, drop me a line at [email protected].  Learn how to take advantage of this amazingly consistent winning tradeplan.
Please remember to subscribe to our YouTube channel, Netpicks Trading Desk and to give this video a thumbs up.